The UN Sustainable Development Goals
In 2021 we put a lot of effort into identifying our impact on the climate and environment. By means of a deeper analysis of our business and a climate calculation of our own operations, customer investment portfolios and the loan and treasury portfolios, for 2022 we have chosen to focus on the following goals, in keeping with UN sustainable development goals number 6, 7, 8, 12, 13, 14 and 15. Based on our current knowledge, we can see that our emissions have a particularly negative impact in terms of climate and environment on these goals.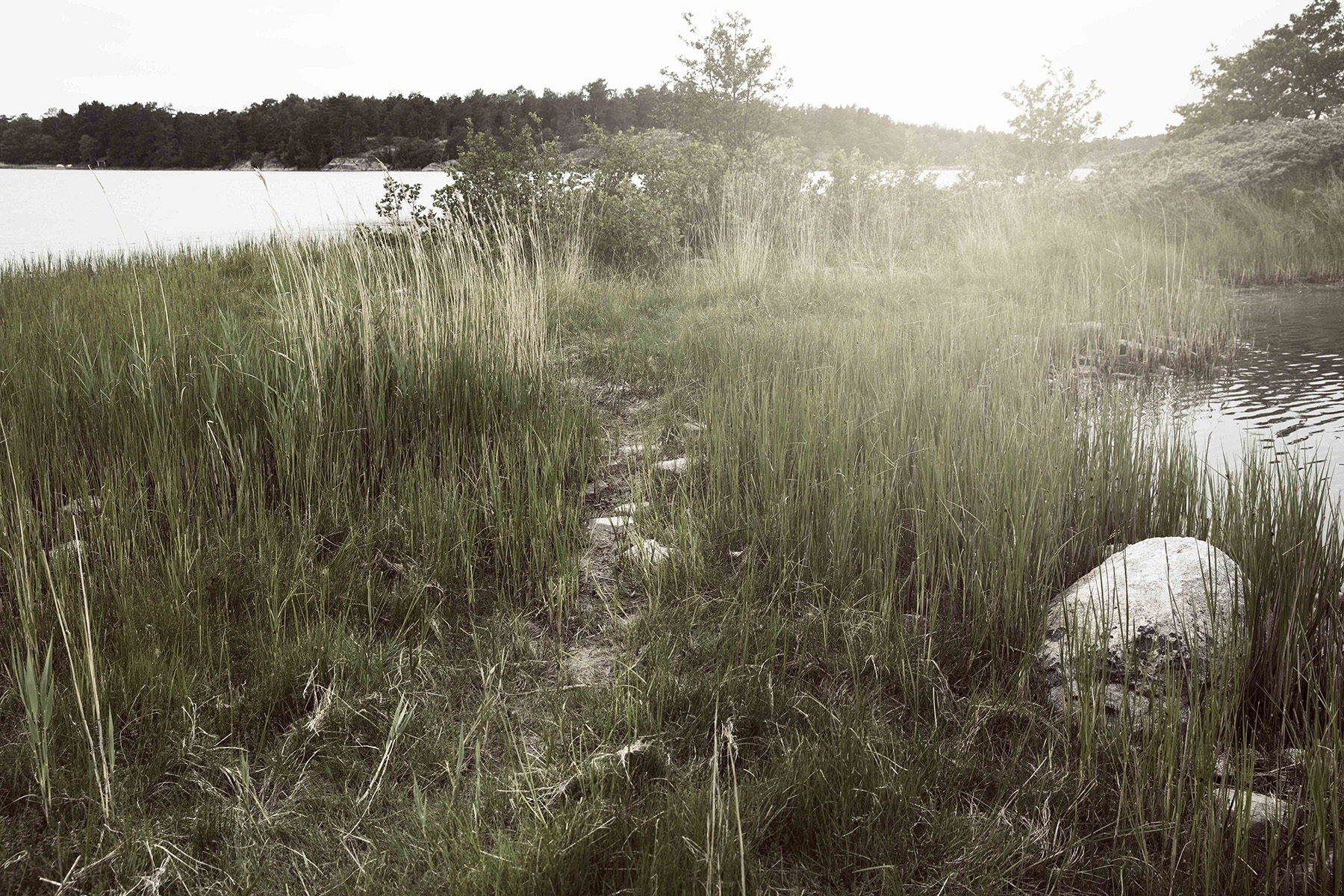 6. Clean water and sanitation

Goal
According to the Bank of Åland's climate targets.
Commitments
We will begin to measure the water-intensity of our investments.
Using the Åland Index, our customers will gain access to reports on their water consumption.
One goal is to help reduce pollution in the Baltic Sea. We contribute to this work through the Baltic Sea Project, which supports companies and organisations that work actively to reduce pollution of waterways.
The Bank of Åland was one of the founders of the Stockholm Water Prize, which is awarded by the Stockholm International Water Institute (SIWI). We are still contributing to the annual awarding of the prize.
We have informally eco-labelled the water taps in our offices, which means that we only serve unbottled water.
7. Affordable and clean energy

Goal
According to the Bank of Åland's climate targets.
Our goal is 100 per cent energy from renewable sources.
Commitments
We give preference to green investment products and offer our customers investment products that benefit environment characteristics (Article 8, Sustainable Finance Disclosure Regulation).
Since our Vindkraftsfond (Wind Power Fund) invests in wind farm projects, we are helping to increase the proportion of renewable energy in the Nordic countries.
In November 2021 the Bank of Åland's mutual fund company and its Swedish wind power partner OX2 signed a memorandum of understanding to develop the Noatun offshore wind power project Noatun in the Baltic Sea south of Åland. The Noatun project is in an early phase and, when completed, will consist of about 250 wind turbines that together will produce about 20 TWh per year, equivalent to the annual electricity consumption of some four million households. Noatun is currently the largest such project being planned in the Nordic countries. Its production capacity will be 50 per cent higher than that of the Olkiluoto 3 nuclear power plant in Finland, which will be placed in regular service soon.
8. Decent work and economic growth
Goal
According to the Bank of Åland's climate targets.
The Bank of Åland's long-term financial targets:

Return on equity after taxes (ROE) shall exceed 15 per cent over time.

The common equity Tier 1 capital ratio shall exceed the FINFSA's minimum requirement by 1.75–3.0 percentage points.

The payout ratio shall be 60 per cent or higher, provided that capital adequacy does not fall below target.
Commitments
We want to ensure the customer's repayment capacity and ensure that the loan meets the customer's needs. We work to integrate sustainability risk into our risk assessment when new loans are granted. We offer banking services and lending to individuals and to companies of varying sizes.
Our investments exclude companies that violate the Global Compact, which helps to ensure decent working conditions.
We work actively to promote integration into society and diversity. For example, by welcoming work and language trainees we can contribute to employment, integration and diversity.
An annual salary analysis is a self-evident part of our gender equality work, and we apply a salary model that will ensure equal pay for equivalent work. Our goal is an equal gender distribution. The entire organisation shall be permeated by our goal of equal gender distribution, with at least 40 per cent women and a maximum of 60 per cent men.
We are pursuing gradual work environment improvements and we comply with applicable legal requirements. We attach great importance to continuously improving cooperation between us as employers and our staff and union representatives.
In addition to being a bank, the Bank of Åland has also become an external banking service provider. Based on partnerships with fintech companies, which we have engaged in since 2016, we developed into a full-scale service provider to Borgo AB, a new lender in the Swedish mortgage market. This collaboration will achieve economies of scale, and the Swedish market can enjoy competitive interest rates. All the partnerships in which the Bank of Åland participates aim at improving economic efficiency and include technical innovation. Our partners share our values and have sustainable development as an important point in their shared everyday activities.
We are an active player in the business community and maintain a broad community involvement, mainly in Åland. We participate in various networks and share our expertise and experience when this is requested.
12. Responsible consumption and production

Goal
According to the Bank of Åland's climate targets.
Commitments
The Bank of Åland's Code of Conduct helps us and our suppliers to act responsibly and ethically. We follow regulations as well as policies on ethical conduct and the identification and management of conflicts of interest. Through training programmes and technical development, we help combat corruption, money laundering and other criminal activities.
Through the Baltic Sea Account and the Baltic Sea Card with the Åland Index, our customers have the opportunity to make their own environmentally friendly choices.
Together with the charity Emmaus Åland, we have made it easy for our employees to recycle clothes and shoes by using collection bins in the office.
How we travel is of great importance for our climate impact. Our business travel policy is thus part of our climate strategy to achieve the Bank of Åland's climate goals.
13. Climate action

According to the Bank of Åland's climate targets.
Commitments
We calculate CO2e emissions from our core business and our own operations in accordance with the GHG protocol.
We are compensating for climate emissions in 2021 from our own operations through a compensation portfolio.
Our investment process includes analyses from the global index provider MSCI. We take into account company data such as environment, social responsibility, corporate governance, sustainability risks and combating climate change, which thus gives us a clearer overall picture of each company that is analysed. We offer Nordic Eco-labelled funds and are working to expand our product range. We invest in green bonds that contribute to lower emissions. We exclude investments in coal companies.
The Bank of Åland launched its framework for green bonds in October 2021.
We are part of the Climate Action 100+ initiative.
14. Life below water

Goal
According to the Bank of Åland's climate targets.
Commitments
Through the Baltic Sea Account and the Baltic Sea Project, we and our customers help reduce pollution in the Baltic Sea. Various companies and organisations are given the opportunity to receive funds to turn their ideas for a healthier sea into reality. Our environmental work started as early as 1997 and has its origins in our location − in a mid-Baltic Sea archipelago.
15. Life on land

Goal
According to the Bank of Åland's climate targets.
Commitments
Protecting, restoring and promoting the sustainable use of land-based ecosystems, sustainable forest management, combating desertification, halting and reversing soil degradation and halting the loss of biodiversity.
Through the Åland Index, we are increasing our employees' and customers' awareness of their own carbon footprint. At the same time, we are working to reduce our carbon dioxide emissions. Our employees are trained and committed to sustainability and environmental work, for example through local "keep nature clean" projects.
Other UN sustainable development goals are also important to us and our stakeholders. In our Annual Report, you can read about how we continuously work with these.